Integrate Retail Plus With Online Shopping Carts And Marketplaces
Drive retail growth, streamline operations, and improve customer service. Retail Plus offers small businesses an eCommerce integration that was once available only to companies that had their own data processing staff. 
Sell on Multiple eCommerce Platforms
Using advanced technologies from 24Seven Commerce, expand beyond the boundaries of your bricks & mortar store. By integrating with your shopping cart web sites you're able to sell your products while making sure quantities and prices stay in synch. 24Seven's plug-in (called Octopus) allows you to manage one or more eCommerce platforms.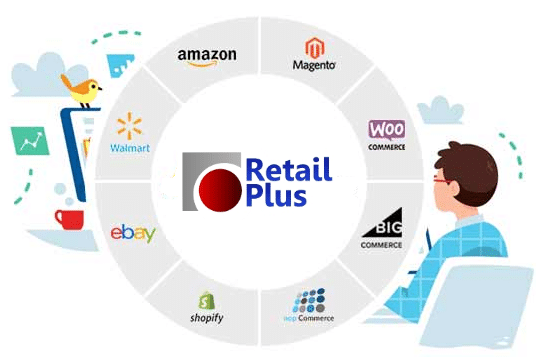 How It Works
Octopus Channel sales integration empowers retailers to sell their products online more efficiently. Eliminate manual data entry and manage your products and order fulfillment in one place. Octopus works with Retail Plus to synchronize inventory across all marketplaces including your physical store. This increases customer satisfaction, improves web rankings, and saves time. It also enables local shoppers to check your store's available inventory on their smartphones. All this produces efficiencies, reduces costs, and raises profits.
GO TO DOWNLOAD…
Call Us For More Info
Let us personally fill you in on the details and answer your questions.